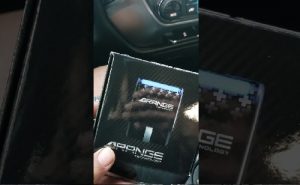 When you buy a car, you want to be able to enjoy every last ounce of performance it has to offer. Unfortunately, with a General Motors AFM system in place, that's not always possible.
Not to worry, though, friend. There are plenty of awesome AFM disablers currently on the market, and from names you trust, no less.
Range Technology may have a niche focus, but they've quickly become a household name, and having just celebrated their second decade as a brand, DiabloSport is a big industry player too. Foxwell is a champion of vehicular innovation in the U.S., while Superchips is making waves across the pond, and Jet is a Californian institution.
We've taken the flagship AFM disablers of all of these amazing companies and put them to the test in order to find the very best bit of kit for you!
Best AFM Disabler Reviews 2023
| Image | Model | Speciality | Price |
| --- | --- | --- | --- |
| | Range Technology Active Fuel Management Disable Device (Blue) | Best Overall | Check on Amazon |
| | Range Technology RA005B GM Start/Stop Disabler | Best Stop/Start Disabler | Check on Amazon |
| | DiabloSport Sprint S1000 AFM Module with Start/Stop Disable | Best Hybrid Disabler | Check on Amazon |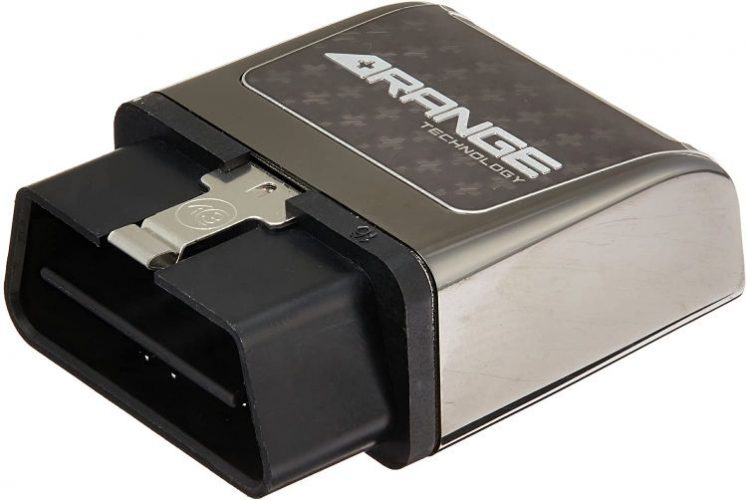 Criteria for Comparison
As soon as we turned the key, it kicked into action, bypassing the AFM in a record response time. Even when we increased the load-weight there was no jerking.
Installation is as simple as plugging it into the OBD-II port.
With this locked and loaded in our vehicle, we only heard the signature droning exhaust sound of the AFM system for literally a couple of seconds.
A staple of RT design, this disabler has four top-mounted LED light signals that let you know everything's running smoothly.
Company Background
Having set up shop in 2010, Range Technology doesn't have as much experience under the belt as a single entity as a lot of their competitors, but the founding members – electronics engineers all – had a ton of industry experience before RT was dreamt up.
Why Is This the Best AFM Disabler Overall?
The reason we love this Range Technology AFM disabler is that – try as we might – we just can't point out any serious weaknesses in the design, and it leaves the factory ECU untouched.
How Has This Product Evolved?
Despite Range Technology being one of the youngest brands on our list, this disabler has been on the market the longest, and during its tenure, RT has had plenty of time to fine-tune it to perfection.
Experience Using the Product
Installation was an absolute breeze. We simply plugged it into the OBD-II port, and it fired up straight away. Some may find the light signals a little distracting, but we love them.
Pros
Very quiet performance.

Handles heavy loads exceedingly well.

Easy to install.

Great light signals.

Snappy response time.
Cons
A little pricey, but worth every penny.
Do They Deliver?
All our key criteria were addressed with aplomb, and in one way or another, this disabler outperformed all the other products on our list, so yes, RT definitely delivers!
---
Criteria for Comparison
Response time

isn't really applicable here as this disabler prevents the engine from cutting out while the vehicle is idle. Having said that, it still has to compete against the auto-shutoff, and it works every single time.
We just plugged it into the OBD-II port and BOOM!

Installation

complete.
This unit doesn't reduce

exhaust volume

of 4-stroke mode, but we sure enjoyed not hearing the constant roar of start-up at every light.
It has the same lovely blue

light signals

as its AFM disabling cousin in our top spot.
Company Background
We've already discussed RT's short yet storied history. They didn't change the game…they straight-up invented it.
Why Is This the Best Start/Stop Disabler?
This disabler is incredibly reliable, but the feature that wins our hearts continues to be that RT products don't mess with ECUs.
How Has This Product Evolved?
Range technology knocked this one out of the park first time around. Much like the great white shark, it never needed to evolve.
Experience Using the Product
Much like the RT AFM disabler, this product was a dream to use, and it gave us an immense sense of well-being knowing we were always in full control of our vehicles.
Pros
Easy installation.

Great light signals.

Robust Build.

Reliable.
Cons
Premium product means premium price tag.
Do They Deliver?
Yes, yes, a thousand times yes. This thing is great! It's by far the best start/stop disabler in the game.
---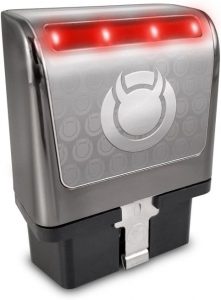 Criteria for Comparison
Our testing showed this disabler to have a very snappy

response time.

It was roughly equal to the RT unit, so no complaints here.
It's another plug-in-and-play device so to speak, so

Installation

was a cakewalk.
We think this little devil may even cut more

exhaust noise

than the RT disabler.
Four red LED

light signals

Let you know that you're in business.
Company Background
Formed in 2001 by talented engineers with a need for speed, what started as a business based on unleashing the raw power of restricted vehicles gradually became more nuanced. Nowadays, DiabloSport aims to give any driver what they want, be it speed, economy, or comfort.
Why Is This the Best Hybrid AFM Disabler?
The Sprint is reliable and covers all the essentials. Furthermore, it offers 2-in-1 functionality in a small form factor.
How Has This Product Evolved?
Here at torquewrenchcenter.com we subscribe to the ethos that if it ain't broke, you shouldn't try to fix it, and it's clear that the folks over at DiabloSport agree. However, they did also release another version of the Sprint based on the same blueprint, but it's for MDS rather than AFM systems.
Experience Using the Product
It's hard to complain about a product when it's so easy to use and seamlessly combines two functions.
Pros
2-in-1 functionality

Super quiet

Easy to Install

Good price considering it's a multipurpose module
Cons
Waste of money if you don't need start/stop disable

Alters the programming of your ECU.
Do They Deliver?
DiabloSport absolutely delivers on this occasion. It solves two problems better than most dedicated modules solve one.
---
Criteria for Comparison
The

Response time

of the Flashcal is impeccable considering this isn't a dedicated AFM disabling unit.
The whole idea of this device is that it recalibrates your ECU, so removing this from your Jeep may be a hassle, but

installation

is as simple as plugging it in. 
Perhaps not as quiet as the RT modules, when testing the Flashcal, we still noticed a significant dip in

exhaust noise

.
Despite having "Flash" in the module name, the Flashcal doesn't have any

light signals

, just a digital display.
Company Background
Based in Buckinghamshire in the southeast of England, Superchips has been spearheading electronic engine tuning since the late 70s.
Not only is Superchips' tech so advanced it broke the American market with ease, it broke worldwide. They're now a global vehicular electronics powerhouse and the official tuning partners of Volkswagen Racing.
Why Is This the Best Handheld Tuner AFM Disabler?
Firstly, this thing does it all. You can customize absolutely everything about your ride from disabling AFM to correcting the speedometer for aftermarket tires. Secondly, cramming so much functionality into such a small package is nothing short of witchcraft.
How Has This Product Evolved?
It's been a long journey for Superchips, and before they released the F5, they had already released a ton of tuning equipment for various vehicle models. This is simply their latest miraculous foray into electronic engine customization.
Experience Using the Product
There's a bit of a learning curve to this diminutive dynamo, but after a few minutes playing around and consulting the manual, we got the knack of it. Honestly, we didn't even scratch the surface of the functions here, but it was a joy to use.
Pros
Does everything!

AFM disable reduces exhaust noise.

Great response time.

User-friendly digital display.
Cons
May be more than you bargained for.
Do They Deliver?
The F5 is a massive flex from Superchips, and it's capable of great things, so yeah, they nailed it!
---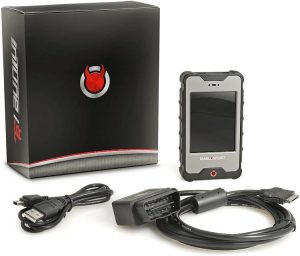 Criteria for Comparison
During our tests, the

response time

of the inTune was every bit as snappy as DiabloSport's hybrid AFM disabler, so it didn't disappoint.
We had to upload the firmware before we could

install

, but after a quick stint at my trusty laptop, we were good to go.
It also kept

exhaust noise

at a very bearable level – a welcome change from the obnoxious drone of the AFM.
Furthermore, we felt the absence of

light signals

was entirely made up for by the sizeable digital display.
Company Background
You're already well acquainted with DiabloSport at this stage of the article, so let's proceed.
Why Is This the Best Premium AFM Disabler?
The inTune essentially takes the technology from their hybrid disabler and expands upon it. Picture the Flashcal on steroids, and you're looking at the inTune.
How Has This Product Evolved?
As the third generation of the DiabloSport's inTune module, this is one of the most well-rounded and expansive tuners on the market.
Experience Using the Product
Once you get the hang of it, this thing's awesome. We started off just wanting to disable a pesky AFM, but we were sucked into the depths of this module. By the time we put it down, we'd done a whole tuning session on our vehicle, and goodness gracious did it ride smooth.
Pros
Endless tuning potential.

Very quiet.

Fast-acting.

Epic digital display.

Wifi-enabled.
Cons
It's a costly module.

Will be overkill for some.
Do They Deliver?
This unit had our jaws on the floor the entire time we were testing it, so I think it's fair to say that DiabloSport delivered and then some.
[/su_note]
---
6. Best Budget AFM Disabler: FOXWELL NT301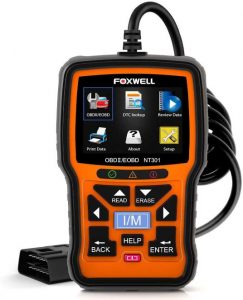 Criteria for Comparison
We discovered that the NT301's

response time

wasn't quite as low-latency as the dedicated modules – still no dreaded judder, though.
Efficiency lies at the heart of this design, so

installation

wasn't complex. We took it out the box and plugged it straight into our OBD-II, and voilà.
While the NT301 didn't completely muffle the presence of the AFM system,

exhaust noise

was in no way too loud.
We found the digital display to be a fitting substitute for standard

light signals.
Company Background
Known as a diagnostics specialist, in recent years, Foxwell has started dabbling with tuning too. By allocating a minimum of 20% of their annual revenue to R&D, they're doing everything in their power to ensure drivers have access to cutting-edge vehicular electronics.
Why Is This the Best Budget AFM Disabler?
The NT301 was the most affordable product we felt still held its own against the much more expensive options we experimented with.
How Has This Product Evolved?
There are three scanners in Foxwell's catalog at the minute. Two of them are geared towards DIY-ers, but the NT301 was developed to encompass everything that makes them great, as well as extra functionality and accuracy to appeal to more advanced tinkerers.
Experience Using the Product
More of a diagnostician than a tuner, we weren't expecting much from the NT301, but ended up pleasantly surprised. The disable function worked great, and the troubleshooting is extremely thorough and accurate.
Pros
Fantastic price.

Helps keep your engine in top form.

Decent disable function.
Cons
Not as refined as expensive modules.
Do They Deliver?
You have to have realistic expectations for a module of this price, but all things considered, Foxwell provides one of the best value for money disablers on the market.
---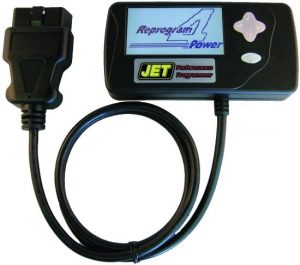 Criteria for Comparison
Clocking a

response time

just behind the hybrid DiabloSport module, this thing's more powerful than it looks.
Installation

software is navigated by a sequence of yes or no questions.
Testing revealed that it has a sufficient dampening effect on

exhaust noise

.
Physically, it's a very basic design with no

light signals.
Company Background
Electronic tuning wasn't even a thing when Jet started out as an engine shop over 50 years ago. Now they're a globally recognized monster of the industry.
Why Is This the Best Tuner AFM Disabler for Beginners?
With an incredibly user-friendly interface and tuning presets, you don't require a lot of specialist knowledge to make the most out of the 15008.
How Has This Product Evolved?
The 15008 takes what Jet already had on offer with modules such as the 15024, but presents it in a unit with a smaller footprint.
Experience Using the Product
We loved the simplicity of this module. There's very little intimidating menu diving involved.
Pros
User-friendly.

Built-in error scanning.

Compact module.
Cons
Not as many tuning options as some.
Do They Deliver?
It's not flashy, but the 15008 has great fundamentals and gets the job done. Well done, Jet.
---
Buying Guide For AFM Disabler
Key Criteria – How We Tested and Compared These AFM Disablers
Before we dive into some reviews, we feel it's important that you know what we were looking for in a quality AFM disabler.
Response Time
The response time of an AFM disabler is a measure of how quickly it sparks into action when you turn on the ignition of your car. It essentially needs to beat the AFM system to the punch, otherwise, your car won't know whether to engage the cylinders or not.
Installation
Complexity of installation differs from module to module, so make sure you choose one that you feel comfortable setting up.
Exhaust Noise
Disablers can help reduce exhaust noise, but they're not all made equal, so it makes sense to shop around for an especially quiet one.
Light Signal
It's a small appointment, but one that's going to make your life way easier. All it does is signal if the product is functioning correctly, but it also makes it a breeze to locate in poor light conditions.
FAQs For AFM Disabler
Before we go our separate ways, let's clear up any lingering AFM disabler-based queries that may still be troubling you.
1. Can I turn the AFM back on when I need to?
Yes, you can turn the AFM back on if you want a more economical ride. All you need to do is unplug the disabler from the port; however, you may have to manually revert the ECU to factory settings beforehand.
2. Will the car burn more oil if I use an AFM disabler?
Unfortunately, yes, once all your cylinders are engaged, they'll get through more oil than they would with the AFM system active. Fuel and oil economy is the price you pay for an unrestricted vehicle.
3. Will disablers increase noise levels for a GM vehicle?
Surprisingly, no, a disabler won't make your GM vehicle louder. On the contrary, disablers allow a vehicle to run as it was designed to, meaning it's under less strain, and exhaust noise is reduced.
Final Words
If you are looking for the best AFM disabler, we hope you have already come to a conclusion.
If not, well, our pick is the one from Range Technology. Their disabler has been in the market for the longest time, and it is quite trusted among users. For long periods of performance, it is necessary to get a device that you can trust.
Hopefully, this article was fun to read. Have fun driving your vehicle to its full power. Click here if you want to return to our homepage,