If you can hear a knocking sound coming from under the hood of your vehicle, then it could be a sign rod knock and if left unattended could result in some big repairs or even replacements.
This article will take you through everything you'll need to know about rod knock, what causes it, what to listen out for, and how much engine rod repairs cost.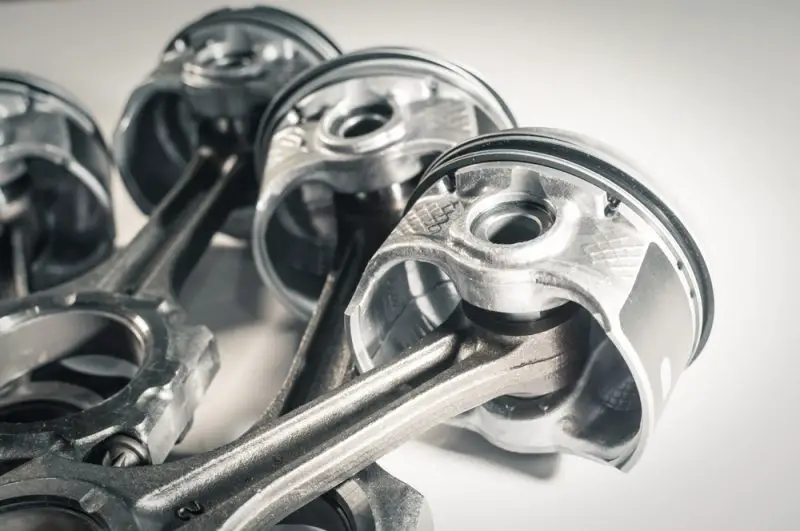 What does rod knock sound like?
Rod knock sounds like a low-pitched knocking coming from deep within your engine.
The frequency of the knocking will normally change as you rev the engine but it can still be heard no matter how fast or slow you are going.
The knocking is typically louder when you let off the gas and the sound may be quieter when the engine is cooler.
What is rod knock?
Rod knock is caused by wear or damage of the crankshaft connecting rod-bearings. When the connecting rods inside the vehicle have too much space between the metal, movement is affected.
The piston changes direction and the metal of the crankshaft will start hitting the metal the bearings during the power stroke of the engine cycle and create a knocking sound.
What causes rod knock?
Rod knock normally occurs because there is wear or damage to the rod bearing which causes the bearing to jam up. The gap inside will then expand and movement will cause it to produce a knocking sound.
This can be caused by lack of lubrication, however, wearing and damage to the bearing can occur by itself with cars that endure extremely high mileage.
Spun bearings can also be caused by a loss of oil pressure, excessive heat around the bearings, and also your vehicle operating high loads frequently.
Engine knocking can also be caused by a broken timing belt tensioner which will create a similar sound to rod knock but sounds more like a rattle, the repair for this problem can be easily solved by replacing the belt or tensioner.
How to avoid rod knock?
Sometimes rod knock is completely unavoidable, however, making sure the oil pressure and the oil levels in your vehicle are at their optimum level will help reduce the risk of rod knock.
Regular oil changes of your vehicle will make sure that there is plenty of oil for all the components of your vehicle and will avoid spun bearings.
How to Avoid Engine Knocking
There are a few ways you can prevent your engine from producing knocking sounds.
You should try to fill up your vehicle with gas from reputable gas stations and when you can afford to, try to use fuel with higher octane ratings or staying above the minimum octane ratings that are recommended in the vehicle manual.
You should also make sure your spark plugs are regularly changed following what is recommended in the manual and also use a fuel additive that will reduce the build-up of carbon deposit when running your vehicle.
How much are engine rod repair costs?
You'll want to brace yourself for this one…. Repairing an engine rod can cost you anything upwards of $2,500 to cover both parts and labor of the repair.
Repairing the engine rod will require the replacement of parts like gaskets, seals, and rod bearings which can all begin to ramp up the final bill total depending on how many parts you need replacing.
If you need all extra replacement parts, then you will be better off just replacing your engine altogether. If your engine needs to be completely rebuilt then you can be looking at a final bill of around $4,000.
If your engine is beyond repair or not in good enough condition to rebuild, then it'll need to be completely replaced which can cost upwards of $10,000.
The cost of repairs and rebuilding will vary depending on the extent of damage to your engine, if your engine can be saved to reuse, if your vehicle has a high-performance engine, and how long the engine rod has been knocking for.
If the cost of repairs totals more than the total value of the car, then it won't be worth going ahead with the repairs or engine placement and you should try to sell the car as one or as individual parts to redeem some money to put towards a replacement vehicle.
We'd recommend you going to a car shop as soon as you start hearing a knocking noise as the sooner you can get it sorted out the less costly it will be.
Regardless, the repair for this sort of process does not come cheap, but the difference between a $2,500 repair and a $10,000 engine replacement is huge – So don't waste any time!
Rod knock cannot cure itself so you'll need to get it repaired or have parts replaced before it is beyond repair.