Are you in denial about your car slowly falling apart? It could be time for an engine rebuild.
There are a number of ways in which your vehicle will try to let you know that it is time to rebuild the engine. Some of these include overheating issues, stalling, leaks, and strange noises coming from your vehicle.
While it can be tempting to just turn up the music and ignore the inevitable impending death of your engine, you should address the issue as soon as it arises.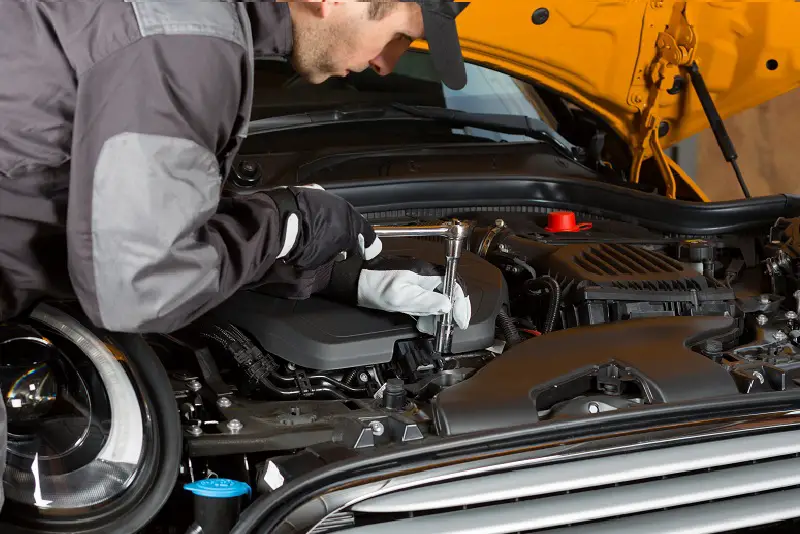 While some people may tell you that it is more cost-effective to just replace your vehicle, we understand that cars can hold lots of sentimental value to certain people and it is very easy to become attached to your car, especially if you worked hard to buy it or have made many memories driving it.
If you're planning on replacing or rebuilding the engine of an old vehicle, you can expect to part with anywhere from $2500 to $4000. However, this price can increase if you plan on paying a qualified mechanic to carry out the rebuild for you.
Mechanics will charge anywhere from $50 to $100 per hour of labor, which adds up when carrying out time-consuming work such as rebuilding an engine from scratch.
How to Know When It's Time to Rebuild Your Engine
As well as untimely stalling and leaking fluid, there are a few other telltale signs that it is time to rebuild or repair your current engine. Unless you're a qualified mechanic, however, you won't be able to make 100% sure that the problem is with your engine.
Essentially, you can only be sure that your engine needs rebuilding if a mechanic has told you, "Your engine needs rebuilding."
Here are some things to look out for:
The car won't start – Have you just sat down in the driver's seat, pushed in the key, and the engine won't turn over? This could be a sign of engine failure. While it could just be seized, it's best to check the battery, the starter motor, and the wiring before booking in for an engine rebuild. You'll want to make sure that all of the wires in the engine are attached correctly, as sometimes loose wiring can be the cause of your engine not turning over.
Strange noises and rattling – Another indicator of an engine in desperate need of rebuilding is noise as you drive. We're not just talking about the regular noises that come along with driving a vehicle, but anything out of the ordinary should be checked out as soon as you become aware of it. If you hear knocking and clanging when you start your car, this normally means that the pistons in the cylinders are loose and therefore moving around a lot, causing the noise. Unfortunately, if this is the case, the only known remedy is to have your engine rebuilt piston by piston, which can be an expensive process.
Leaks from the exhaust – If you're noticing thicker exhaust fumes than you're used to, this could be a sure sign of engine failure, which requires a full rebuild. If you're greeted with a thick plume of dark smoke, this may mean that the pipes themselves are damaged or that the engine's seals may be falling apart. Loose seals can lead to the oil becoming too hot and eventually burning. If these seals are located at the bottom of the engine, it may well require removal in order to replace said seals.
Oil and coolant contamination – Engine coolant and engine oil are both essential components to the functioning of your engine. However, these two liquids should never come in contact with each other. If they do, this could be a telltale sign of a serious engine problem. There are several different reasons why you may find oil in your coolant or vice versa, some of which include a blown head gasket, a damaged cylinder, or even a crack in the engine block itself. Each of these issues should be addressed immediately in order to prevent further damage to your vehicle and its engine.
How much should I expect to pay for an engine rebuild?
If you're experiencing any of the symptoms of engine failure stated above, you should take your vehicle to a qualified mechanic as soon as possible. The exact amount of money you'll be required to pay will depend on exactly what needs to be done to the vehicle.
Firstly, your mechanic will start by removing the head to assess the damage beneath the hood. Upon first glance, they should be able to tell whether it's going to be a simple or more expensive fix. For example, they may notice that only the piston rings need to be replaced, which won't cost you too much money, no more than $200 – $300.
However, they may notice other problems that may result in your engine needing to be replaced or rebuilt- and this is where it can get expensive. This is because any parts that don't meet manufacturer standards will need to be replaced.
They'll probably also replace other parts such as the timing components, main bearing, rod, and freeze plugs.
All of these different jobs will take time, which adds up. The job of rebuilding an engine will usually take on average somewhere between 10 and 20 hours to complete. So, while the total cost will depend on your specific mechanic, it is not going to be cheap.
The average cost to rebuild an engine in 2021 averages out to between $2500 to $4,500.
What other factors can influence the cost of an engine rebuild?
While we've done our best to provide a rough estimate of how much you should expect to pay for a complete engine rebuild, there are some things that we just can't predict. This is because there are many external factors that can have an effect on the cost of your rebuild.
For example, the price of an engine rebuild will vary dramatically depending on what make and model the vehicle is. This is because foreign car manufacturers often have to import parts from other countries, making it more expensive.
Whereas mass-produced parts will be easier and cheaper to get your hands on
As a rule of thumb, the more complex your engine, the more money you should expect to pay. In certain models such as the VW Passat, the starter is located underneath the engine itself, meaning the whole thing will have to be removed to get to it. This alone can double the cost of an engine rebuild.
While rebuilding an engine is not a cost-effective solution, it is almost always more affordable than replacing the engine. Replacement engine and fitting can set you back up to $8000!
Final Thoughts
While an engine rebuild is always an option when things go wrong, it's best to avoid the issue in the first place.
You can help to prevent engine failure by properly maintaining it throughout its lifetime by carrying out regular oil changes, replacing filters often, and keeping a listen out for any uncharacteristically loud noises.