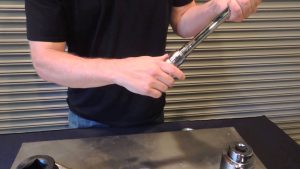 A CDI torque wrench is something that is highly technical yet very delicate in nature. While using this product, you can operate in several ways. But in order to make your efforts truly effective, you need to be well-versed with its specifications and behaviors.
Today, I'll talk about the CDI torque wrenches and from our CDI torque wrench review, you'll know about the uses of this wrench, how to choose the perfect type and how to use it for a long time with proper maintenance.
CDI wrenches are being used frequently and the number of sales of this product is increasing every year. They are used for a wide range of jobs, from constructing a new building to manufacturing new mechanical products, from repairing automobile parts to renovating technical products, from fitting bathroom accessories to fixing household commodities. In fact, the uses are so vast and versatile that a CDI torque wrench can certainly be regarded as an essential torque wrench.
| Image | Model | Size & Range | Rating | Details |
| --- | --- | --- | --- | --- |
| | CDI 1002MFRMH | 3/8-Inch (10 to 100-Ft.lbs) | | Check Details on Amazon |
| | CDI 2503MFRPH | 1/2-Inch (30 to 250 Ft. lbs.) | | Check Details on Amazon |
| | CDI 1501MRMH | 1/4-Inch (20 to 150 lbs.) | | Check Details on Amazon |
Top Rated CDI Torque Wrench Review in 2023
Here are the finest CDi torque wrenches options on the market. Let's get to know them:
1. CDI 1002MFRMH 3/8-Inch Drive Metal Handle Click Type
We sincerely tell and suggest that you do not purchase cheap and low-quality wrenches because they just won't be worth it no matter what. You may save a few bucks initially but will end up losing more in the long run. These cheap wrenches won't last and will eventually cause huge problems for you and the project you are working on.
That's why it's better to spare some extra bucks and get something that is of good quality. Speaking of good quality, you can go for the CDI 1002MFRMH 3/8-Inch Drive Click Type Wrench. Let me tell you why.
CDI is a renowned tool manufacturer and a market leader as well. Not just the abovementioned model in particular, but all of the different wrenches from CDI are very well made and greatly functional as well.
At first glance, you will notice that this wrench is quite long. The benefit with long wrenches is that they make it a whole lot easier for you to grab and work with them.
This wrench is a click type torque wrench. And considering the price point, it is one of the best ones you can lay your hands on without breaking the bank.
The CDI 1002MFRMH is very well made with high quality and durable steel. You can be assured of its durability no matter how much torments and heavy uses you throw its way.
It is very crucial that you are able to read the scales and measurements of the torque clearly as you work with it. As for CDI 1002MFRMH, the laser marked scales are not only easy to use but you can also read them without any difficulties.
Another crucial thing while using any types of wrenches is the grip. You must be able to hold on to your wrench strongly at all times. The wrench comes with a handle grip that is very good and has been designed to give you an extra edge. And also, it prevents the wrench from slipping off your hands, thanks to its knurled design.
For safety precautions, the CDI 1002MFRMH has a quick release button. What this does is giving you the option to hold the socket as well as remove it fast and quick. There is also an added lock with spring loaded lock ring.
When you are working with a wrench, the wrench must be able to provide you with good accuracy. The CDI 1002MFRMH can be calibrated well both in clockwise and counterclockwise directions maintaining the accuracy rate at +/- 4 %.
Conveniently, this will give you both the measurements in foot pound and newton meters. You will able to read both the values on the handle.
For such a small torque wrench, this one delivers quite the power with 10 to 100 foot-pounds of torque range. It goes without saying that this product has the power to handle all the tasks that you may throw at it.
Highlighted Features
Made from high-quality metal.
Imported and suitable for professional use.
Torque range is 10 to 100-foot-pounds.
Dual scale calibrated in dual direction.
Positive lock with spring loaded pull down lock ring.
Quick to set, easy to read and accurate in action.
Crisp clear and visible laser marked single scale.
2. Industrial Brand CDI Torque 2503MFRPH 1/2-Inch Drive Adjustable Micrometer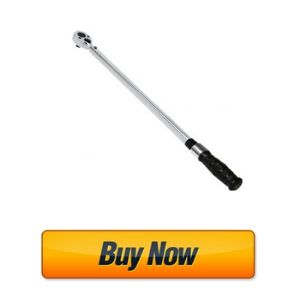 The CDI Torque 2503MFRPH is more powerful than most wrenches that you normally see. And that is the reason why this is called an industrial torque wrench. This one will give you every feature that you can possibly ask for from a professional wrench.
It is not just the power. But this wrench, overall, is very nicely designed as well. It has a very slim and sleek design, which makes the wrench very easy to use and pleasing to look at. As this wrench is dual calibrated in both directions, you will be getting convenient movements as well. And not only that, but this product also has a loaded pull-down lock ring so that you can hold the socket and release it whenever you want.
The scale is clearly visible and very well marked, allowing you to read calibrations with sheer ease. You won't have any problem whatsoever in holding this tightly because the handle is ergonomically designed with a comfortable grip.
However, there's a small catch. The handle is made of plastic. I am not sure whether this is good or bad. Because some people actually like plastic or rubber handles because they put less strain on the palm than metal. Considering the handle is covered with high-grade plastic, you might actually end up loving it.
The torque is very well designed and highly equipped. Even though the grip is made of plastic, you will find no shortage of metal on the shaft and torque head. And that is where it matters the most, to be honest.
The CDI Torque 2503MFRPH wrench comes in many different torque ranges. However, we would recommend and suggest you go with the 30-250 ft.-lbs. model. Considering the range, this will be a better option than its counterparts.
Highlighted Features
Torque capacity ranging from 30 to 250-foot-pounds.
Made in the USA, sturdy torque wrench.
Dual scale calibrated in dual direction.
Spring loaded pull down lock ring along with positive-lock.
Fast, accurate and easy to set.
Clearly visible and readable laser marked single scale.
A calibration sticker is provided with the date of calibration mentioned.
3. CDI 1501MRMH 1/4-Inch Drive Click Torque Wrench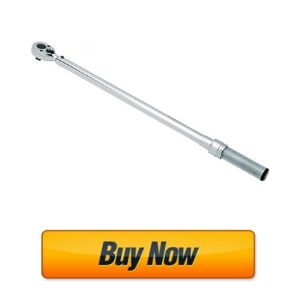 Are looking for an overall decent option? Perhaps you're looking for something that will help you to work with everything and won't break the bank. If so, then the CDI 1501MRMH 1/4-Inch Drive Click Torque Wrench will be your best option. This is one of tallest wrenches on the market.
Height is definitely something that's connected with comfort. Because the taller the wrench is, the easier it is to work with at times. This inch-pound torque wrench comes in three different sizes and has multiple torque range models. With a plethora of available options, you can easily decide the best one for you.
All in all, the CDI 1501MRMH is a very good wrench and will also perform at the same level as both the CDI wrenches that we mentioned above. You can't really go wrong with this one. This is a very good product coming from a trusted manufacturer.
Highlighted Features
Torque range is 20 to 150-Inch pounds.
Dual scale calibrated in dual direction.
Positive lock that comes with spring loaded pull down lock ring.
Setting up the wrench needs few seconds, quick and easy.
Easy to check and read laser marked single scale.
Note: We hope this CDI torque wrench review will help you to make an informed decision. When you are looking to get a CDI click torque wrench it is very important to keep in mind that these things come from a reliable company.
Yes, there are cheaper variants, but they won't probably last like these wrenches and you'll end up buying another. On the contrary, they might seem a little pricey, but it will be worth purchasing. You'll end up getting value for every penny you spent.
A

Brief

About CDI Torque Wrench?
Predominantly, torque wrenches are made for easy and calculative force application. When you use traditional wrenches, you might mistakenly overtighten the bolts. CDI torque wrenches are specially built for the application of force at appropriate torque. One may even opt for them instead of the Gearwrench electronic torque wrench.
Car tire fitting, electrical products fixing and manufacturing, small IT equipment fitting at factories are some of the applications of CDI torque wrench. These tasks are tricky. They aren't tough, but cannot be done carelessly wither. With CDI torque wrenches, they can be easily covered.
You will be amazed hearing that manufacturing companies producing a large number of products, use delicate computer-controlled CDI torque wrenches rather than handheld/hand operated torque wrenches.
Why CDI Torque Wrenches?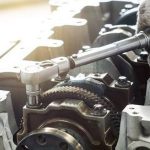 Using the best torque wrench is necessary when you are worried about the finesse of your work on a product. For example, while replacing a tire for your car, you can easily use lug wrenches or something like that. But in that case, you won't know how much torque you have applied and the limit the bolts can bear.
Accidentally, you might apply more force than the bolts can tolerate. This will result in a fastening failure. On the other hand, applying less torque on a bolt will result in rattling it and getting loose over time. That's why, CDI torque wrenches are used so that you can apply just the necessary torque, not less, not more.
Features of a CDI Torque Wrench
Compared to most of the generic torque wrenches, the CDI torque wrench provides a set of benefits and features that are quite unique and highly unmatched. Please move forward to get acquainted with some triggering benefits of a CDI torque wrench-
Digital meters for torque measurement: This torque wrench has a digital meter in the vicinity of the handgrip. This meter shows the user which amount of torque forces will be in action. This allows the user to calibrate it, and thus tighten the bolt/fastener accordingly.
Flexible and comfortable grip: These torque wrenches have a unique and comfortable grip all over its handle portion. Whatever you use an engineering tool that includes a handle, you just cannot deny a comfortable grip. That's because, without it, you won't even be able to grasp it properly.
Holding it for too long will cause strain to your palm. And the tool might slip if your palms are sweaty. An ergonomic, comfy and flexible grip solves these problems.
ISO certification: CDI torque wrenches are industrially tested and ISO 9001 certified. Being made in the USA, this product manufacturers ensures high quality throughout the manufacturing process. Most of the industries, mechanics, repair and service centers are nowadays shifting to this equipment because it has overall positive reviews from its user base.
Why Controlled Torque Application is Needed While Working?
You might wonder why the term, torque has been introduced even when you are tightening a bolt or fastener! Since we are talking about a tremendous engineering tool, you must learn about terms that are related to the process! We aren't telling you to be a nerd, but learning the basics will help you operate the wrench better. Let's get you introduced to the basic equation first-
TORQUE =FORCE x LENGTH
In physics, each and every term has individual meaning. The torque is the rotating motion that we apply to a fastener while tightening it. The distance between the bolt and the handle point where the force is applied is the length. If the length increases the ultimate rotating force at the handle point (which is torque) increases. This applies greater power while fastening.
The CDI torque wrench effectively calculates the amount of force applied to the point of work (the bolt/fastener) so that the user can be warned before the threshold point. Above the threshold, the bolt could break and cost you hundreds in repair!
But once you are used with CDI torque wrench, you won't need any additional expenditure other than purchasing the wrench. Why? Because you'll know the limit of the torque that any fastening point can handle and apply the right amount of force.
Types of CDI Torque Wrench
Nowadays, different types of torque wrenches are used for different applications. Fastener points where your bare hands and straight/long drivers can't reach; can easily be tightened with bent drivers or wrenches.
CDI also provide different options. The most prominent CDI torque wrench types are detailed below in brief-
Micrometer Wrenches
CDI micrometer wrenches are truly lenient and delicate yet perfect in measurement. You can set the level of torque by rotating the clutch mechanism. As the name implies, when you are working with extremely delicate items and needs fastening, the CDI micrometer torque wrenches will be just perfect.
Split Beam Wrenches
With this wrench, the beam of the wrench can be split or bent at different angles. This option allows the user to reach hideous portions of any complex structure. This is highly helpful for users because the users don't need to disassemble or open the overall arrangement. Rather, they can operate from the outside. Split beams help the user to tighten or loosen any fasteners very easily yet with perfect measurement.
Mechanical Dial
These meters show the torque measurements through revolving arms. Digital meters require extra battery or power source to display the results, but these wrenches don't need any additional power source. Rather, they have a scale along with a needle pointer to point the amount of force.
Final Verdict
The most important virtues you need to do a job impeccably are concentration and perfection. Concentration is on your own but when you are thinking about perfection, you can't rely just on your bare eye measurements.
That is why the best torque wrenches are needed and adored. CDI torque wrench is something that can add perfection to your concentrative works. They are getting popular on the market. There are lots of things a torque wrench is capable of doing. And you won't even have to dig deep into your pocket to acquire them.