Nothing lasts forever, no matter how hard you try to keep up maintenance, your car's exterior will deteriorate with time. Even if you do keep it in the absolute perfect conditions where it is never exposed to rain, sun, or cold. Time will deteriorate it eventually. 
Aside from knowing how to prepare your car for a paint job, learning how to restore a black plastic trim can also prove to be very useful if you want to keep your vehicle's exterior looking top-notch at all times.  
Black plastic does not like extreme weather conditions, it does not respond very well to it, and it will progressively turn gray. This can make your sick ride look older and a bit shabby.
So, today we will talk to you about how you can permanently restore your black plastic trim, keeping it in mint condition over extended periods of time. Avoiding that gross gray look it gets when it fades.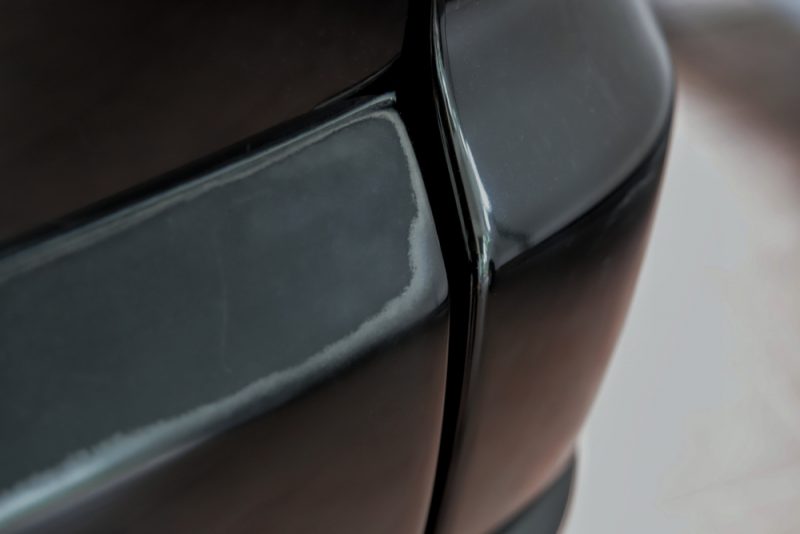 Exterior car trim: What is it? 
When we refer to car trim, this means that we are talking about all the plastic parts of your car's exterior. These parts of your car of usually made out of black plastic, they usually include the following; 
Window and door seals. 

Bumpers. 

Lower door trim panel. 

Headlights. 

And wheel wells. 
This is not strict though, some parts of the trim can also include parts that are made from vinyl and rubber, these can be added for either functional, or aesthetic reasons, sometimes both. 
All the parts of the exterior of the car trim and prone to gradually degrading, which can end up resulting in cracks, loss of color, loss of flexibility, and a whole cluster of other issues that could damage the overall visual aesthetic of the vehicle. 
The only real way that you can combat these problems is through regular maintenance. However, simply washing your car will not be enough to stop the black plastic from fading, especially if your vehicle is kept outside. 
Why do exterior trims fade? 
Not everyone has a garage, and even if you do have one, you may not have the space inside it to store your vehicle, especially if you live in a multi-vehicle household. But, parking your car in the street will make it vulnerable and exposed to a whole cacophony of risks.
Someone could vandalize it with spray paint, it could get accidentally scratched, transferring paint in the process, or making a dent. 
Not only are there these more intense risks, but there are also the unavoidable ones too. The exterior of any car will deteriorate over time, fading is just a natural part of this.
Trim is not like the paint on your car, car paint has a protective coating that protects it from environmental factors, this is why the trim will fade with much greater speed than car paint does. 
There are two main things that will make trim fade much faster, these are UV radiation (the sun), and road contaminants. So, if you regularly park your car outside then the exposure from the sun will speed up the fading process, keeping your car indoors will slow it down.
But, unless you were to physically never use your car ever (why even have a car) then it will not stop it altogether. 
Even more so, nearly every part of the exterior car trim is exposed to the salt and grim of the roads during winter months. These contaminants have corrosive elements in them, and these affect the health and life of the trim, thus causing the color to wear out faster. 
Taking great care of your vehicle's exterior is the only way to slow down the degradation of the trim, but no matter how hard you try, it won't last forever, and the color will eventually fade, even if you put in all the effort you possibly can. Time is savage. 
Can a faded trim be restored? 
Time is heartless, and as your car ages, you will end up having to deal with a faded trim eventually. 
It is not all doom and gloom though, there is good news, you can actually restore your trim to the sweet factory finish, and keep it that way for months, or even years to come. If you want to do this, be aware, you will have to go that extra bit further to preserve the color of the trim after you have restored it.
The downside to doing this is that if you do not go the extra mile to preserve the trim, then it can fade in a mere few weeks. 
The whole process of restoring the trim does not actually take all that much time, however you should not attempt to do a restoration on the black plastic trim in the open if the weather is either too cold or too hot. You want the weather to be like Goldilocks and the three bears, just right. 
Options for restoring black plastic trim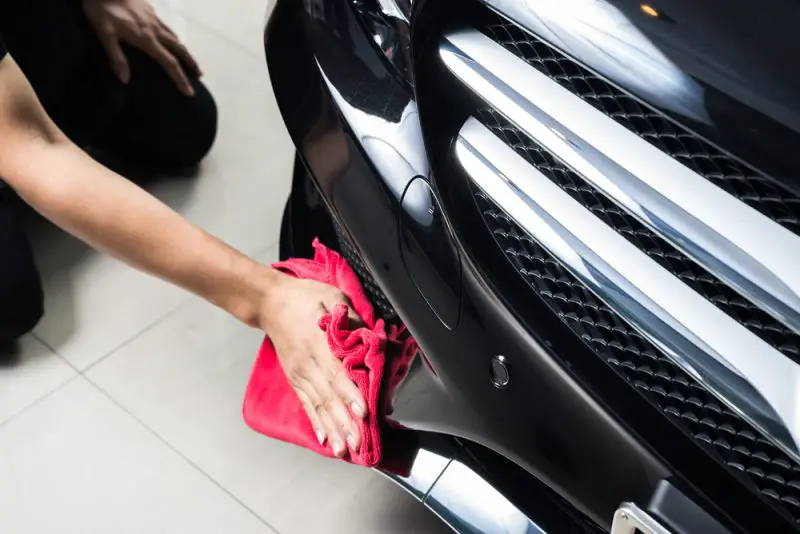 You will have a few different options on what method you will use to restore a black plastic trim. Painting the trim is definitely the most permanent solution, however, it is time-consuming. If you do this, you will want to remove the piece of trim if you can, then wash it throughout before you spray it to restore it. 
You also need to ensure that the paint that you will use is suitable for the trim part that you are aiming to restore, before you start doing this. Any paint that you use when painting something on your car, or even in your house, must be suitable for the item it is being applied to. 
Another option you can use, is a restoration method that involves using a heat gun. However, if you do this be very careful, as overheating a trim can cause damage that is not repairable. Heating up the plastic will bring up the oils that it contains and restore it to the original color. 
Even though this is a permanent solution, take that term with a pinch of salt, as you may only resort to it a limited number of times, the material only has a limited amount of oils. In fact, applying any type of oil onto the trim should restore it to its original color to an extent. 
Many industry experts will recommend that you use linseed oil, so all you need to do is boil it, apply it to the trim, remove any excess, and then leave it to try. Then eventually you should see a difference.
The easiest and most reliable method of restoring a black plastic trim, however, is to use permanent trim restorers.
There are plenty of these that you can choose from, but it is best to choose a more expensive brand, as a majority of cheaper brands will not be as effective as the more expensive ones. Remember, you pay for what you get. 
Choosing your restorer
Any black plastic trim restorer will darken the surface that they are applied to whilst also giving it a shine after it has dried. Any product will also provide protection against UV rays, wind, rain, or debris, which will help the trim retain the perfect condition that you seek for a longer period of time. 
There are many reliable options that you can source from online, or from a hardware store, or even your local automobile repair store, perhaps your mechanic may even have some that you can purchase.
The process of applying any of these products to the trim is the same, but it is worth remembering that the effects can vary depending on which product you use. Many plastic restorers will create a glamorous and shiny finish that does not resemble the trim's original finish.
However, some do not, if you do not want a trim that looks shiny, and would rather that your trim look just as it did when you originally got the vehicle, then it is best to choose one that will not give it a shine. This means you will want a satin finish instead. 
Even though the quantity of these products will seem a bit lacking in equality when compared to their price, any purchase of these permanent black trim restorers is a good decision, even if you are seeking to restore a cast area of trim surfaces. 
Using a permanent black plastic trim restorer
Whatever permanent black plastic trim restorer you use will be a very powerful product, and you must use it with precision, care, and caution. You do not want to risk damaging the other parts of your car's exterior. 
Additionally, it is advisable that you read the instructions that it comes with, and therefore familiarize yourself with the product before you use it. 
When you are ready to do so, you need to wash your car, including all of the trim parts, and then use an all-purpose cleaner or a degreaser to get rid of any stubborn dirt. You could also clean the trim with isopropyl alcohol to ensure that you have removed all sealants, wax, or grease. 
Then, you can use masking tape to cover the parts of the car's exterior that are near to the trim that you are restoring to prevent any damage being done to those parts.
Black permanent restorers can cause streaking or hazing of your paint job, so covering it with masking tape is a good idea to protect your car's paint job. 
You should also wear gloves, and eye protection, a mask wouldn't go amiss either. This is because these permanent black plastic trim restoring products tend to contain chemicals that have the potential to be harmful to your skin and your eyes.
It is better to be safety cautious and prevent any issues, than have to deal with painful results afterward. 
When you are ready to do so, apply a few drops of the permanent black plastic restorer onto an applicator pad and rub it onto the surface of the trim. Do this slowly, taking your time, you wish to ensure that you have finished up one section of the trim completely before you move onto the next. 
Once you are all done, use a microfiber cloth to remove any excess restorer and take a look at your results. Your trim should closely resemble the original finish it once had. If it does, then well done, you nailed it! 
You can always apply more restorer to the areas of the trim where the finish is still not quite as it should be. Be aware that these restorers are best in dry and warm conditions. This is exactly why you should not apply it in the open during cold or humid weather. 
Getting it right
When thinking about how much restorer you need, it really depends on the size of the area that needs restoring. Most permanent black plastic trim restorers will come in a 15ml packaging, this should be more than enough to cover all the smaller exterior trim of your car. 
If you wanted to restore trims on several vehicles, or if you are targeting a larger trim, then one or two 30ml restorers is probably a more ideal choice. You should be mindful that if you apply too much of the restorer to the surface, then it is not going to make it better or give it longer protection. 
It is better for you to apply less and then apply more after, than to overload it and waste a significant amount of the restorer. 
Keeping up your maintenance
Fading is unavoidable, we know this. Even once you have restored it to its former glory, applying protection only slows down the fading process. However, it will eventually fade again. 
Getting a protectant will prolong the overall durability of your restorer and provide extra protection against things such as those annoying UV rays. 
If you apply all these products to all the trim parts regularly then this will help to maintain the aesthetics of your trim, it will also prevent any road contaminants from damaging the parts of the trim exposed to them.
These products are super easy to use, just pop them on a fiber cloth and polish the area you wish to protect. Easily done. 
To conclude
Exterior trims are always at the mercy of the elements, they will wear out eventually, and we are left to deal with the fading glamour of our vehicles. 
But, with some love and care, you can keep your car's trim looking like new, just using a restorer and a protector, you can keep your trim looking fine, all the time. Don't let the environmental factors take away your style, no matter how old your car is, it can always look as dapper as you.