what is a torque multiplier? Torque multiplier is a tool you can use to increase the torque that you can apply by using an input force. They allow for the application of much greater forces than would otherwise be possible, even with the use of power tools. Applying these higher forces is important in many situations, such as construction and demolition, where heavy equipment is often not available or practical. It also has applications in automotive work like removing lug nuts or changing tires on large vehicles, among other things.
We will discuss what torque multipliers are, how they work, and some of their most popular uses. Then provide some examples of specific models currently on the market today. We hope you find it useful!
Also read: How to Repair Torque Wrench Like a Pro?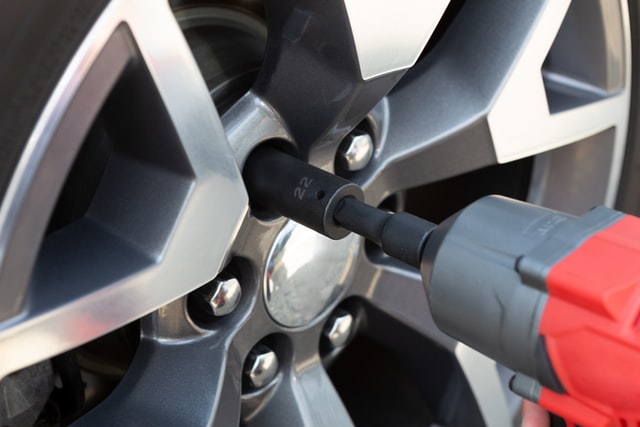 Image credit: unsplash.com
What Is a Torque Multiplier and What Does It Do
A torque multiplier is a tool that allows you to increase the amount of torque that you are applying to a fastener. This can be helpful in situations where you need more torque than what your hands can provide. There are many different types of torque multipliers, and each has its own unique set of benefits and drawbacks. This blog post will discuss the basics of torque multipliers and provide tips on choosing the right one for your needs.
Torque Multiplier Types
There are two general types of torque multipliers:
1) Those that use a compound gear reduction
2) Those that use a hydraulic pump.
1. Compound Gear Torque Multipliers
A compound gear torque multiplier uses twin gears to increase the torque applied to the output shaft. People generally use them for larger torque applications. A common misconception about these tools is that they multiply the speed of the tool in use, which isn't always true.
2. Hydraulic Torque Multiplier
A hydraulic multiplier uses a hydraulic motor to increase the amount of torque that you apply to the output shaft. These are typically used for smaller torque applications since they can speed up to 5,000 rpm. Hydraulic multipliers are particularly well-suited for impact tools.
Also read: Impact Wrench Vs Torque Wrench: How Different Are They?
How Does A Torque Multiplier Work?
A torque multiplier is a power transmission device that increases the torque, or turning force, transmitted between two shafts where one drives another through a set of gears. To calculate the output power of a torque multiplier, we must know how it works and all its parts.
 A torque multiplier has five main components: input, output, gears (multiple), drive shaft (interface), and coupler. We'll go through each of these in detail.
1. Input
The input is where we apply our force to turn the unit. This can be done either directly with a hydraulic jack or another device that will output a small torque or through a gear reduction unit.
2. Output
The output is the side where all the power from the input shaft is transmitted to. In normal operation, this will be attached to a hydraulic ram, which will in turn drive whatever you need it to drive.
3. Gears (Multiple)
Multiple gear sets allow the input to be transmitted slower while multiplying torque to the output. The gear sets can also be used in reverse to slow down the output for safety reasons.
4. Drive Shaft (Interface)
This is where all power from the input is transferred to the final drive shaft, which transfers power out of the system. Driveshafts can either be Tractel or Eaton Couplings. This provides a smooth and reliable power transfer without the risk of slipping.
5. Coupler
The coupler is responsible for attaching the driveshaft to the output shaft. You may need to lubricate it often, depending on your use. Most torque multipliers have a vent hole in case any pressure or water gets trapped inside.
Also read: Best Inch Pound Torque Wrench Reviews 2020 | Top 5 Picks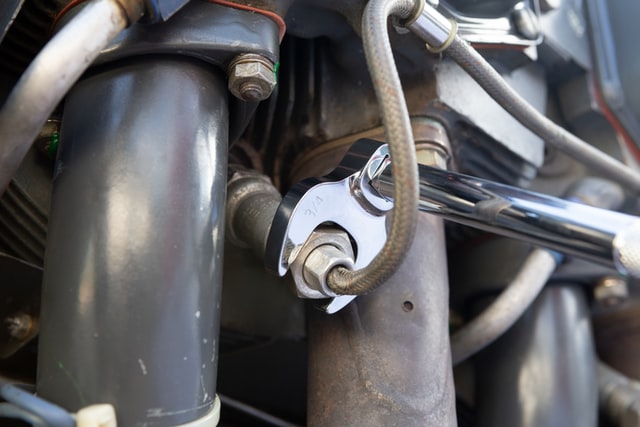 Image credit: unsplash.com
Torque Multiplier Installation
Installing a torque multiplier requires mounting it onto the output shaft of the tool in use. One needs to custom mount most compound gear torque multipliers because of the unusual mounting flange dimensions and spacing between the mounting holes.
However, it is possible to quickly and easily mount the hydraulic torque multipliers to impact guns. They use a standard 1/2″ square drive output shaft common on most cordless drills, impact drivers, and other tools designed for use with hex shank drill bits.
What Are The Benefits Of Using A Torque Multiplier?
Torque multipliers have many uses, including lifting, winching, and more. The main reason this product is so useful is that it can lift heavy weights with less horsepower. In most cases, a person can get more torque out of an engine by using a torque multiplier than they could without one. Torque multipliers are ideal for trucks, forklifts, boats with small engines, and many other applications.
The torque multiplier is also useful because it can be applied to a standard tool with an output speed and power rating. Such tools as impact wrenches and torque wrenches become more effective when used with a torque multiplier than without, meaning you will get more work done with less effort.
Many prefer Torque multipliers over traditional generators because they are compact, lightweight, and have a much shorter response time. Maintaining torque at the output shaft makes users prefer this product over traditional generators.
Also read: ACDelco ARM601-3 3/8-Inch Digital Torque Wrench Review
Who Should Use A Torque Multiplier?
Torque multipliers are ideal for any profession that requires heavy lifting or winching. For example, if you own a boat with an outboard motor, the torque multiplier will allow you to lift it on and off your trailer by yourself. If you're looking to use this product in construction, this is not the right tool for the job. You will need an industrial torque multiplier for that.
If you are looking to lift heavy objects, this is the right product for the job! With a maximum weight of up to 22 tons, you can achieve more torque than ever with one of these units. Other uses include lifting excavators and bobcats during maintenance, moving large equipment and machinery, and many more.
What Is a Torque Multiplier?
To conclude, torque multiplier can be used in a wide range of applications and comes with many benefits, such as providing more torque than you could produce independently. Remember to apply the proper safety precautions when using this or any similar product! Using an impact driver is recommended when installing this product.