Unfortunately, not every gas station is going to provide you with the best quality gas. Many of these gas stations will get their gas from the same provider, so it is generally the same stuff in a lot of places.
Putting any old gas in your vehicle can actually do more harm than good, which is why it is so important to find out where you can get some of the best quality gas. There are a few different places that you can go to for this purpose, and we are going to tell you more about them in this article.
Any gas station that is branded as top tier is going to be providing you with the best quality gas, so this is definitely something to look out for. If you want to find out more about where to find the best quality gas, then just keep reading.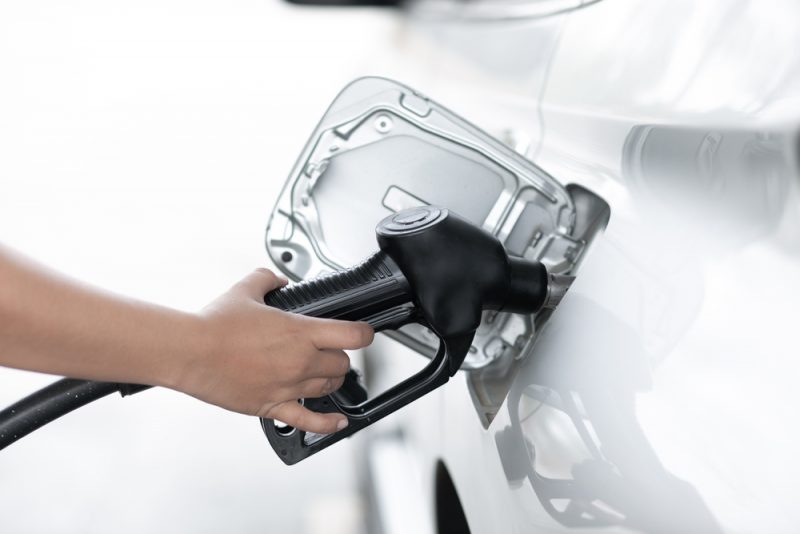 What is Top Tier Gas?
Top Tier Detergent Gasoline and Top Tier Diesel Fuel are two different performance specifications and trademarks that have been designed by many different major automakers.
Companies like BMW, General Motors, Fiat Chrysler Automobiles, Ford, Honda, Toyota, Volkswagen, Mercedes-Benz, Navistar, and Audi are all involved and they support this new standard.
Each of these different companies would recommend the use of Top Tier Detergent Gasoline, and it states so in the owner's manual.
Top Tier fuels have to maintain certain levels of detergent additives that ensure a higher standard of engine cleanliness and performance as per the requirements. As well as this, Top Tier fuels must not contain any metallic additives, as these are known to harm the vehicle emission system and create unnecessary pollutants.
Since 2018, Top Tier Detergent Gasoline is now available from 61 different retail brands and Top Tier Diesel fuel is available from 5 licensed retail brands.
Licensed Top Tier fuel retailers have to use a higher level of detergent additives in comparison to other retailers that will only use the minimum EPA-required detergent additives to prevent the buildup of harmful engine deposits. Such deposits can reduce fuel economy and optimal engine performance.
According to professionals in the industry, the use of Top Tier gas on a regular basis will improve engine life and performance. The Top Tier standards will apply to all grades of gasoline or diesel that a company sells, no matter if it is economy or premium.
How to Tell if Gas is Top Tier?
If the gas that a retailer is selling is Top Tier, the Top Tier logo will be prominently displayed at the gas station.
You can be sure that such retail locations will meet the high standard of the Top Tier program, and that all their gasoline grades will be treated with an approved Top Tier Detergent Gasoline additive at the correct concentration.
In addition to this, these retailers will agree not to use organometallic additives like MMT or Ferrocene.
What You Need to Know About Octane Levels
The majority of people will have been in a situation where they are at the fuel pump and wondering whether they should be filling their car with regular or premium gas.
You might be curious to find out what the difference is between them, and this is what we are going to explain to you below.
Most of the time, the Premium label actually means that the fuel has a higher octane rating, which is a number that measures its performance. This takes into account the amount of pressure gasoline can withstand before igniting.
The higher that this number is, the more it can take, which means that it produces more power. Premium gas will usually have an octane rating of around 90 or more.
Regular gas will typically have an average octane rating of around 87. Some cars may need premium fuel in order to run as they should, and using standard gas can actually lead to a variety of performance issues.
If you are unsure which one you should be using, then you should check your owner's manual to find out what the manufacturer recommends.
What You Need to Know About Fuel Additives
If you are getting your gas from a well-known brand, then it is more than likely that their fuel will contain additives.
If you didn't already know, additives are compounds that will aim to increase the overall longevity of your engine while boosting power and economy. Some of these additives will include things like detergents, friction reducers, and corrosion inhibitors.
Detergents are designed so that they are able to remove deposits and stop them from forming throughout the system.
Friction reducers, as you might have already guessed, will work to reduce friction to lower the general levels of wear and tear on the engine to help ensure that it lasts longer. Corrosion inhibitors will work to reduce the rate of corrosion of any metal that they come into contact with.
There are lots of different types of additives, and they are all essentially designed to benefit the health of the engine and ensure that it lasts for as long as possible.
Which Gas Stations Have the Best Quality Gas?
Shell
Shell is a company that has been around for more than 100 years, and their gas features a nitrogen-enriched formula that is supposed to remove deposit buildup and prevent further damage.
Shell has over 14,000 locations throughout America.
Chevron
Another gas company that has been around for a long time and that you can rely on is Chevron.
They use a mix of different fuel additives that are called Techron. The purpose of this is to breakdown, clear, and prevent a buildup of carbon. They have over 7800 stores in America.
Mobil
Another gas company that you should look out for is Mobil, which hasn't been around for as long as the other two companies that we have mentioned.
However, regardless of this fact, they are one of the largest oil companies in the world. This is due to the fact that they use Mobile Synergy, which is a unique blend of 9 different additives. Some of these additives include 3 different detergents, a friction modifier, and a corrosion inhibitor.
This company has more than 11,000 branded gas stations across the nation which means that you are more than likely going to come across one on your travels. Interestingly, Mobil was the first gas retailer that introduced payment at the pump.