We have all been there, you are happily driving along the highway and as you are starting to gain speed and momentum, you hear that noise, the dreaded rattling.
While the rattling noise can be caused by some serious problems with your vehicle, sometimes the problem is not too expensive to rectify. It is important that you have an understanding of what the rattling could be caused by and how this can be resolved.
In this article, we have discussed the main reasons why your car makes a rattling noise when accelerating and what you can do to fix this.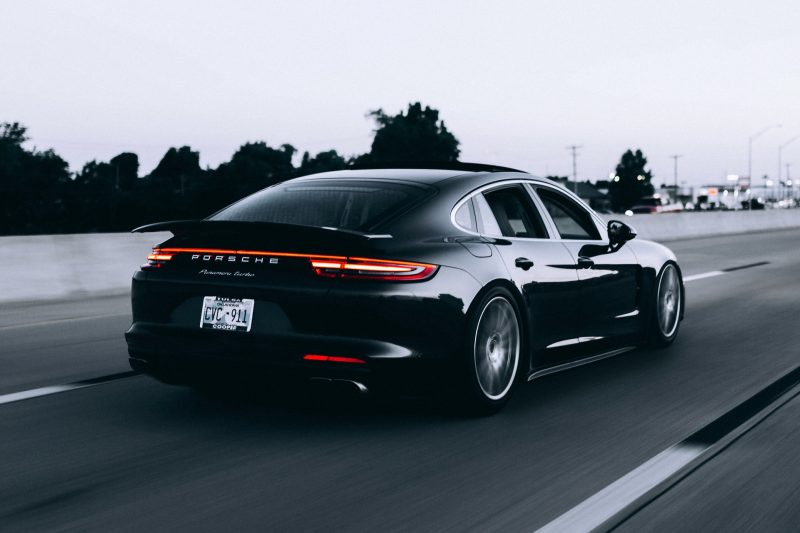 The Main Reasons Why Your Car Makes A Rattling Noise When Accelerating
There are a number of different reasons why your car is making a rattling noise. Given this, we would always recommend having your car checked over by a professional if you are experiencing any issues.
What may start out to be a small noise, if ignored could turn into an expensive and also potentially dangerous problem. There are five main reasons that are likely causing this issue:
Valve train problems
Exhaust components that are worn
Engine mounts that are damaged
Transmission Problems
A broken Heat Shield
We are going to be discussing these five problems in more detail and letting you know how these issues can be fixed.
How To Fix This Rattling Noise
1. Valve Train Problems
When trying to determine the cause of the rattling, it is worth taking into consideration what the rattling sounds like. Different types of rattling can indicate different problems.
If there is an issue with the valve train, this typically sounds like rattling glass jars. This is caused when the valve train becomes worn or jammed.
The valve trains control the intake and exhaust valves and keep everything flowing. However, when these get caught, it can cause ignition within the chambers, also known as carbon rap.
The main cause of carbon rap is contaminated oil or an incorrect octane gas level.
How To Fix This
Often this issue can be fixed easily and will only require an oil change. However, the engine may require a higher strength of octane fuel. This is one of the more inexpensive issues to resolve.
2. Exhaust Components That Are Worn
Over time as your car ages, and you use it more often, the exhaust components will begin to wear down.
There are a number of different components within the exhaust system that can cause this rattling sound, such as:
Loose pipe
Broken pipe
Faulty exhaust
Broken catalytic converter
Exhaust gasket that has blown
Muffler that has become worn or rusted
Exhaust hanger issues
As there are a few different issues that can cause this, it is important to have these issues looked at. The longer you put off getting these issues checked, the worse the damage will likely get.
How to Fix This
How to fix this issue will vary depending on the cause of the problem. In the majority of cases, a professional will replace or repair these issues.
While you may be able to spot the issue yourself, the problem will need to be fixed and addressed. These issues do not tend to be overly expensive to rectify.
3. Engine Mounts That Are Damaged
The engine mounts are a very important component within the engine system, and they keep it in place within your car. If the engine's mount damages or becomes loose, this will cause your engine to potentially become dislodged.
This is something that you will want to avoid as this can cause serious problems to the engine if it is not resolved. It will cause a loud rattling sound because the metal components are hitting and rubbing against each other as you are accelerating.
How To Fix This
In general, if this is something that you notice and take to the garage to be resolved quickly, it does not tend to be overly expensive, especially if there is no damage to the engine itself.
Typically, this will cost anywhere from around $300 to $500. However, if the issue is left unresolved, this could begin to cause damage to the engine itself, which will be more costly.
4. Transmission Problems
The transmission is another important aspect of the car engine, and it requires lubrication in order to work efficiently.
As you can imagine, if a metal component cannot move freely, it will not be able to engage correctly. The lubrication used for the transmission is called transmission fluid.
If there is not enough of this fluid present the components will begin to rattly because they are rubbing against each other when this should not happen.
Over time, if this issue is not resolved, the metal will begin to wear away and the whole transmission component will need to be replaced, which is costly. This is why you will need to have the car checked over as soon as possible.
How To Fix This
The transmission fluid in your car should be checked and topped up around every 50,000 miles to ensure that it is at an optimum level. Given this, you are unlikely to run into this problem often.
However, if it does occur, the transmission fluid will need to be replaced. If left unchecked, then the replacement costs of the transmission component will be costly, especially given how easily the transmission fluid can be replaced.
5. A broken Heat Shield
If your heat shield is broken this could potentially be the reason why the car is rattling. These metal guards protect specific parts of the exhaust system. This helps to prevent the other parts from being damaged by the heat created by the exhaust.
When thinking about the positioning of the exhaust pipe, this is low to the ground. Given this, it is likely to become damaged more easily in comparison to parts within the engine for example.
Being closer to the ground can cause things such as dirt, and debris to build up overtime, and in bad weather conditions small amounts of water can become trapped. This water will begin to slowly rust the exhaust parts.
If the pipe or heat shield has become loose, damaged, or rusted over time, it can be the cause of the noise.
How To Fix This
While this problem can become more expensive to solve if left, in general this is a fairly inexpensive part to replace. You will need to take your car to the garage, and they will replace the heat shields and inspect for any other damage.
Typically, this will cost around $300, and should not take too long to resolve.
Summary
We hope that you have found this article helpful and useful. As you can see, there are a number of different reasons why your car may be making a rattling noise while accelerating.
Given this, it is important to have your car checked over by a professional as soon as possible. This will help to prevent any further damage. While the issue may be a serious one, in a lot of cases, the issue can be fixed easily and is fairly inexpensive.