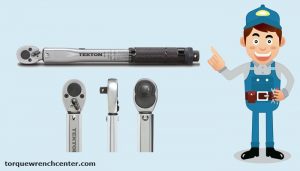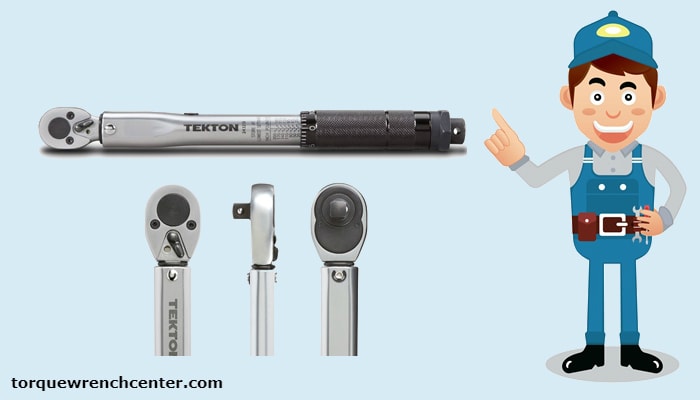 If you are interested to know more about Tekton wrenches, then this Tekton Torque Wrench review guide is the perfect post for you.
Here, we'll talk about the top 4 Tekton wrenches out there. There will also be a section on the benefits and a summary of Tekton Brand Torque Wrenches.
Now, Tekton is a very renowned brand and highly popular among professional craftsmen. The word Tekton has a history. The Ancient Greeks needed a particular word to single out the best-skilled engineers, builders, metal workers, sword makers from the common laborers and apprentices.
The word the Greeks chose to signify the "Best of the Best" was: Tektōn. That highest of traditions lives on today, 3,000 years later, in the Tekton Brand of torque wrenches.
And the Tekton Brand lives up to the name and is certainly one of the best and most dependable torque wrench brands out there. so, let's get on with the product reviews to know why Tekton sits among the top torque wrench manufacturers out there.
| Image | Model | Size & Range | Rating | Details |
| --- | --- | --- | --- | --- |
| | TEKTON 24335 | 1/2" (10-150 ft.-lb) | | Check on Amazon |
| | TEKTON 24340 | 1/2" (25-250 ft.-lb) | | Check on Amazon |
| | TEKTON 24320 | 1/4" (20-200 in.-lb) | | Check on Amazon |
| | TEKTON 24330 | 3/8" (10-80 ft.-lb) | | Check on Amazon |
Reasons to Choose the Tekton Brand of Torque Wrenches
In this  Tekton torque wrench review guide, I will discuss the main reasons why you should choose torque wrenches from the the Tekton Brand. I've given you one already: it's the best. But let's face it, the best is not always the best for everyone.
A Ferrari may arguably be "the best" sports car, but it may not fit every man's or woman's lifestyle, budget, or needs. Try taking your child's sports team to the practice field in an exotic Ferrari 488Pista.
Just being the best is not enough. That's why Tekton produces a variety of torque wrenches that suits a myriad of needs, functions, and budgets.
2020 Top 4 Tekton Torque Wrench Reviews
Now, let's have a look at the reviews of our top 4 Tekton Torque Wrenches. That will help you to get a high-quality torque wrench in your hand and to do your tightening work easily and accurately.
1. Tekton 24340 1/4-Inch Drive Click Torque Wrench
Let's start with one of the company's premier wrenches, the Tekton 24340 review. It packs 25-250 ft.-lb., 33.9-338.9 Newton meters of carefully calibrated torque and can easily handle large equipment, tractors, heavy trucks, and any job you want to show that you mean business.
Its one-half-inch, clockwise-to-counter clockwise, flipable head is solidly constructed, and the tool fits comfortably in your hand for long and continuous use without muscle fatigue.
It's balanced just right, so much so that you can feel the built-in quality from the tool's very first click. Each calibrated torque step gives off an audible click that can be easily heard over ambient noise and distinctly felt in your grip, even while wearing work gloves.
The high-contrast dual-range scale is easy to read, even in low light, and the all-steel durable construction contains no plastic parts to disintegrate or replace — the worry of causing any damage.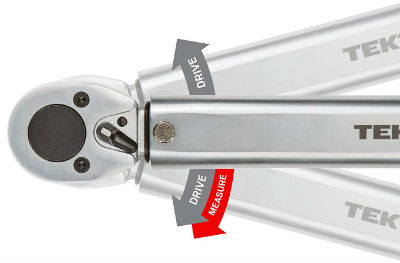 Tekton24340 One-half-inch drive click torque wrench, 25-250 ft.-lb., (33.9-338.9 Nm) is ready for, tractors, large equipment, cars, and heavy-duty trucks.
Being able to properly tighten nuts and bolts to an equipment manufacturer's or vehicle's torque OEM specifications gives you confidence that the fastened parts are secured properly without being overly tightened or too loose. The reversible ratcheting head allows action in both directions. The torque is measured in the clockwise direction.
This popular, easy-to-use wrench measures torque in either Newton-meters (Nm) or foot-pounds (ft.-lb.). Set the amount of torque on the handle, and when you reach the desired amount of torque, you will hear a distinctive "click" notifying you that you have successfully reached the desired amount of torque on that fastener.
2. TEKTON 24335 1/2″ Drive Click Torque Wrench
There is the one-half inch drive Tekton 24335 which rides in as the junior member of the Tekton clan for demands of your smaller jobs. It is nevertheless sturdy, dependable, and lightweight.
The Tekton 24335 sports a smooth, virtually chip-free, nickel/steel finish that is polished to perfection and has a clear, distinct "click" sound for each ratchet of torque. And to top it all off, it also comes with its own convenient injection-molded carrying case. That protects it from the harsh conditions of the work environment, adverse weather, grit, grime, and grease.
While this wrench has a thousand and one uses, its solidly built 18-inch long handle makes it the perfect tool for the backyard mechanic for quick, no-nonsense removal and replacement of tire lug bolts at the proper OEM torque specifications.
The internal torque head can be flipped to change the wrench from a "righty" to a "lefty" tool. And for true novices, it even comes with instructions and an online video. Tekton has thought of everything.
3. TEKTON 24330 3/8-Inch Drive Click Torque Wrench
This is a fantastic tool for the price, and you can have confidence when buying it because you know it comes from a trusted brand envied and loved for its durability and quality construction.
Yes, you will get all the basics  ―  the pre-calibration, carrying case, owner's manual, reversible ratcheting head, etc.  That you get with its flagship torque wrench but at a price that is slightly less because of its smaller size and its downsized torque capability, which is 10-80 ft.-lb./13.6-108.5 Nm, when compared to the Tekton 24340 3/8 Inch Drive Click Torque Wrench, which comes in at a whopping 25-250 ft.-lb., (33.9-338.9 Nm).
But just like all the wrenches in the Tekton family, this one also comes pre-calibrated with an accuracy of +/-4 percent. So, unless you are getting a digital torque wrench, you won't be able to beat it in terms of accuracy. Thus, don't suspect its smaller frame to mean less quality or fewer features.
Torque wrenches are still an "I mean business" business and the model 24330 can still hold its own with the best of them. You can adjust the torque in one-pound in increments, which makes it very handy for the smaller jobs around the shop, office, or home.
4. TEKTON 24320 1/4-Inch Drive Click Torque Wrench
Bringing up the rear, but no less the fans' choice for a light heavyweight contender is the Tekton 24320. Its smaller size and trimmer weight make it an all-around favorite for anything that needs a quick tightening or loosening without having to make a trip out back to the dusty tool shed.
It's small enough to just "wear" in your jeans' back pocket or to keep handy right in the kitchen drawer. The spouse may not even notice it is there until you whip it out to tighten the bolt on the dishwasher door. And thanks to its small size, it's incredibly popular with bike riders.
And again, just because its part of the trustworthy Tekton family of torque wrenches you can rest easy knowing that you got all the quality and durability as any other torque wrench in Tekton's varied line of tools.
The Tekton 24320 is a one-quarter inch drive click torque wrench with a 20-200 in.-lb. (2.26-22.6 Newton meter) smooth and calibrated adjustment range.
Benefits and Summary of Tekton Torque Wrenches
Keep in mind that the Tekton brand is a family-owned business under its Michigan Industrial Tools located in Grand Rapids. Tekton and Michigan Industrial Tools have been catering to satisfied customers for over 50 years.
The company's singular mission has been to provide technicians, amateurs, and casual tinkerers with the best hand tools they will ever own, plus superb after-sales customer service. Towards that end, Tekton offers an implied replacement warranty as long as the tool is used consistent with its intended design.
The brand is popular, durable, well-trusted and highly rated by a majority of its users and fans. Because it offers a wide range of products and hand tools at affordable prices, plus value-added features for people with different requirements. You can check them out for great dirt bike spoke wrenches.
In just the wrenches category alone, Tekton offers combination, box end, open end, ratcheting, adjustable, torque, hex key, crowfoot, basin, and oil filter wrenches. And it doesn't stop with the "hard" goods.
It also offers spare parts and accessories, such as canvas and plastic wrench and socket organizers, pouches, cases, and carriers, plus branded T-shirts and even gift cards!
What is Torque & Torque Wrench?
Before proceeding for the functional principle of a torque wrench, you ought to know what torque is. The torque equation is-
Torque = Displacement (movement) X Force
This is a very generic equation but the out and out torque equation can only be understood through a vector representation. That would be too complicated for this guide. The main theme of torque is to move anything rotationally or move something which can go in any arbitrary direction. In many of the cases we all go through daily, torque is a very important measure.
For example, when you are bolting a nut for a vehicle body at a factory, you need to be very cautious about tightening the fastener. If you overdo any tightening, you'll get a cracking sound on the vehicle body and see that the body has been cracked. In the worst possible case, the fastener can get stuck and you have to use any other tool to get it out because you won't be able to unscrew it. In such cases, the screw threads get tampered and ultimately, the total task costs you everything.
The torque wrench makes a calculative approach for any sort of work it does. This helps the worker or the user to do any sort of specific task according to the material characteristics. Through a calculative approach, torque wrenches provide the user with material abilities and disabilities. Tekton torque wrench is truly a convincing material in this category of works.
Important Features of a Quality Tekton Torque Wrench
Although there are many types of Tekton torque wrenches available on the market nowadays, you need to go through all the features of it primarily. This certainly can be regarded as the best torque wrench because of a set of optimistic qualities like…
Ratchet Head
Ratchet is the most important part of any torque wrench. This is the portion that makes the wrench compatible with torque measurements. Ratchet head allows the user to carefully optimize the requirements and screw any sort of fastener very carefully.
There is a plus point for using a ratchet head. This mechanical portion of torque wrenches allows you to control the precision fastening. This helps you to apply force very delicately yet perfectly. This is one of the major important requirements while working in hi-tech industries. The number of teeth inside the ratchet head determines the measurement of torque application along with the length of the wrench handle.
Knurled handle
While you are working with strong yet elastic matters, you need to be very careful at looking at the material if it is capable of bearing the force you apply. While you are using a torque wrench, if your grip is slippery, you might accidentally drag the handle and apply greater force. This can accidentally cause to break the material completely and crack it.
The Tekton torque wrenches are highly prudent in such cases. Most of the models have been provided with knurled surfaces to provide you with a promising grip all over the handle. This portion lets you grab the product very rigidly so that you can work without any hassle.
Durable steel material all over
Although the best torque wrenches from Tekton is mostly used in delicate works, you never know when you might need to do hard work with it. When you are working with it on any plastic board, you might require less torque than that of working at any metal or steel surface.
Keeping both sides of the mind, the manufacturers have built most of the torque wrenches with durable stainless steel alloys which are prolifically corrosion- resistant. The product itself weighs within the span of 3.7 pounds-5 pounds. The weight is a bit high compared to any other comparative material. The high weight helps you to be steady while delicate works which is one of the crucial requirements.
How to Use a Tekton Wrench
Take the product nicely out of the box. The box that comes with the product is highly rigid and stylish. You can see for yourself when you take it in your hands. Then take the product on your hands with which you generally work. Fix the specimen very rigidly with any support. You can use your legs or other hands if applicable (low level works preferably). Then use the torque equation to calculate how much force you might need.
Be sure that you are advised well about the ratchet head click numbers. This will help you to have precision control over your torque application.
Final Words
Well, there you have it, the full Tekton torque wrench review. You now have all the information you need to make your final decision on which torque wrench is best for you and your needs.
And if you are buying one for a spouse or special other in your life, and you can't be sure, do not forget that you can just hand him or her a gift card. Just make sure they bring you home a well-deserved T-shirt.