Have you ever heard of torque testing? If you haven't, you're probably wondering what it is. Torque testing is a process for measuring the amount of twisting force one applies to an object. This measurement is important for various reasons, including ensuring product safety and quality. This blog post will explain how torque testing works and highlight the key factors affecting it. We'll also provide tips on choosing the right torque tester for your needs. So, if you're curious about torque testing, keep reading!
Also read: How Does An Impact Wrench Work | Explained For Beginners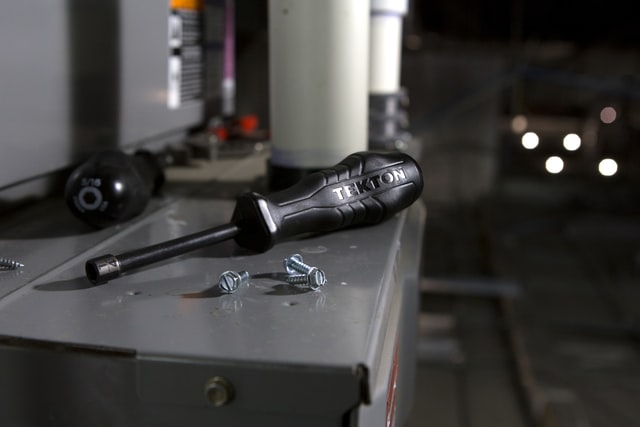 Image credit: apk ticket
So, What is Torque Testing?
Torque testing is used to determine the amount of force required to twist or rotate an object. The test is usually performed on bolts, screws, and other fasteners to meet the correct specifications. This article will discuss how torque testing works and some factors that affect the results.
How Does Torque Testing Work?
Most torque-testing equipment is designed to provide a constant torsional load so that suspected or defective fasteners are not over-stressed. A torque tester applies a twisting force to the test object, causing it to turn. The force required for the test is indicated by the movement of gauges, which are connected to the bolt or screw.
one can use different types of equipment to conduct torque tests depending on the size and type of fasteners inspected. The intensity of the torque required for a test is measured in 'newton meters' (Nm) or foot-pounds (ft-lbs). The device used to complete the test will indicate this information below or above the standard level established by manufacturers.
When you twist a bolt or screw, it typically experiences high pressure, which can damage the object if the intensity of the force you apply is too great. Therefore, it is advisable for technicians to complete tests using equipment that will provide consistent levels of torsional force.
Also read: Best Impact Wrench for Lug Nuts | Top Picks of 2021
What Affects the Results of a Torque Test?
The torque test results can be affected by many variables, including some that are not immediately obvious. Some of the most common factors that affect the outcome include:
Type of Equipment Being Used for Testing
You can use various types of equipment to complete torque tests based upon the size and type of fasteners that need to be tested. If you use incorrect types of equipment for testing, it may affect the results.
Environmental Factors
Poorly-maintained or adjusted equipment can change the ability of a technician to complete a torque test correctly. Poor weather conditions such as rain and high winds can also affect the abilities of these professionals to complete their jobs satisfactorily. This can lead to inaccurate results.
Human Error
you are required to perform the Torque tests correctly to acquire accurate results. Factors such as the use of outdated equipment, improper operation procedures, and incorrect testing techniques can result in faulty readings that indicate defective or incorrectly-installed fasteners when they are truly satisfactory. All of these human errors could lead to serious problems with safety and security.
Defective Equipment
If the equipment used for testing has worn or defective components, it can give incorrect results. If you fail to calibrate the objects properly to the torsional constant of the test equipment, this can also cause errors in results.
Material Issues
You may create Poor-quality components when the material gets improperly measured before it is used to construct fasteners. These fasteners can break easily during a torque test, resulting in inaccurate readings.
Also read: How to Use a Torque Wrench for Lug Nuts
Improper Installation
If you fail to install objects correctly, they can hold or withstand forces that will decrease. This could cause tests to indicate that the object has failed when it has succeeded.
Manufacturing Errors
Manufacturing defects such as cast-iron that is too brittle or steel that has been tempered incorrectly can result in fasteners that fail during torque testing procedures.
Fastener Material
When tested, bolts and screws made from different materials may experience vastly different results. For example, aluminum alloy fasteners do not typically hold up well under high torque levels. This can result in objects that fail a test even though they should pass.
Stress Concentration
If you concentrate stress on certain areas of fasteners, the material may stretch and crack at this location. This makes it appear as though an object had failed when subjected to an intense force during testing due to improper installation or other factors.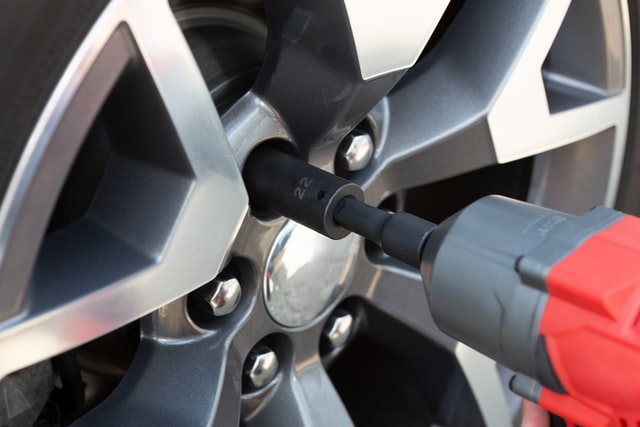 Image credit: unsplash.com
Installation Requirements
The torque required to install objects may vary depending on the manufacturer and model. If technicians do not complete installation procedures according to these specifications, their results may indicate that the objects are defective when they are satisfactory.
Functional Tests
Objects that must function properly after installation may be susceptible to damage during testing. This means that testing may fail objects that only appear to be defective due to their state of condition after testing.
Compatibility Issues
Metallic materials such as aluminum and steel may react with other substances in the environment. For example, steel fasteners can rust more easily than inland if used during construction or manufacturing projects in coastal regions.
Exposed to High Stress
Suppose you have fasteners installed in an area where they will be subject to repeated, intense forces. In that case, components may develop stress fractures or other weaknesses that can cause them to fail during testing. If these conditions occur, the objects may only appear to be defective.
Installation Errors
If technicians do not attach bolts and screws to test equipment correctly, results may indicate that objects have failed the torque testing procedure even though they should pass.
Also read: How Does An Impact Wrench Work | Explained For Beginners
Over-torquing
Occasionally, technicians can over-torque fasteners during tests due to outdated testing equipment or improper installation procedures. If this occurs, objects will appear defective when they pass the procedure.
Repairing Fasteners
If technicians repair objects after testing, these items may be defective when tested again.
Final Thought- What Is Torque Testing?
Torque testing is a useful technique that can determine the strength and stability of objects. This makes it an invaluable tool in many different types of scientific research, manufacturing environments, and more. However, even the most accurate testing procedures are prone to errors due to improper testing conditions. When these happen, technicians must understand why they occurred to prevent them in the future.